The
Chester County Industrial Development Authority
(CCIDA) was established by the County of Chester as an industrial development authority in 1969 under the Pennsylvania Economic Development Financing Law, being the Act of August 23, 1967, P.L. 251, as amended, to achieve the economic development purposes of alleviating unemployment, maintaining employment at a high level, and providing financing for Section 501(c)(3) facilities, manufacturing companies, exempt facilities and first-time farmers. The CCIDA is a public instrumentality of the Commonwealth of Pennsylvania.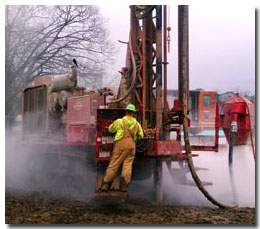 The CCIDA provides access to low interest financing to businesses for eligible capital projects through the issuance of tax exempt and taxable bonds. The CCIDA issues bonds for the benefit of private borrowers who make loan payments corresponding to the amount and timing of principal and interest due on the bonds.
CCIDA also provides access to public sector loan and grant programs by serving as a conduit for funding eligible projects for private businesses.
CCIDA functions as an industrial development authority of Chester County that is administered by the
Chester County Economic Development Council
(CCEDC).
The CCIDA provides federal tax-exempt financing for first-time farmers in Chester County for the purchase of land, buildings, improvements, machinery and equipment.
For additional information, contact
Lori Pickford (lpickford@ccedcpa.com)
at CCIDA.