Welcome
The Chester County Industrial Development Authority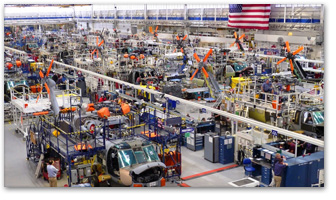 The Chester County Industrial Development Authority (CCIDA) provides capital financing for non-profit organizations, manufacturing companies and first time farmers through its Industrial Revenue Bond and Mortgage Program. Three types of tax-free vehicles are available through this program.
Mortgages: A Bank can provide a tax-exempt mortgage to the entity through the CCIDA. An installment sale agreement between the entity and CCIDA is assigned to the bank which establishes the repayment of the loan. Interest earned by the bank is exempt from Federal and State taxes. The bank, in turn, passes on a lower rate to its borrower.
Bonds: The CCIDA can issue bonds for the financing of a project. These bonds are tax-exempt to the bondholders. The bonds are backed by a letter of credit from a bank. Usually only projects over $1 million are funded through a stand-alone bond issue due to the initial costs of issuing the bonds.


Neighborhood Improvement District: The Neighborhood Improvement District (NID) Program is a new, creative financing tool used for projects with significant infrastructure requirements. The Chester County Industrial Development Authority has already implemented two successful NID projects in Chester County. Learn more
Next Generation Farmer Loans: In using the program, a lending institution provides a tax-exempt mortgage to the borrower with the assistance of the CCIDA. Interest earned by the bank is exempt from federal and state income taxes. The lender, in turn, passes on a lower interest rate to its borrower, the first-time farm buyer. Learn more